Many people have found it difficult to make hard boiled eggs from farm fresh eggs. We are writing to share how we do it at Alpine Forest Farm. The eggs we are using today came from our layers and were collected the previous evening.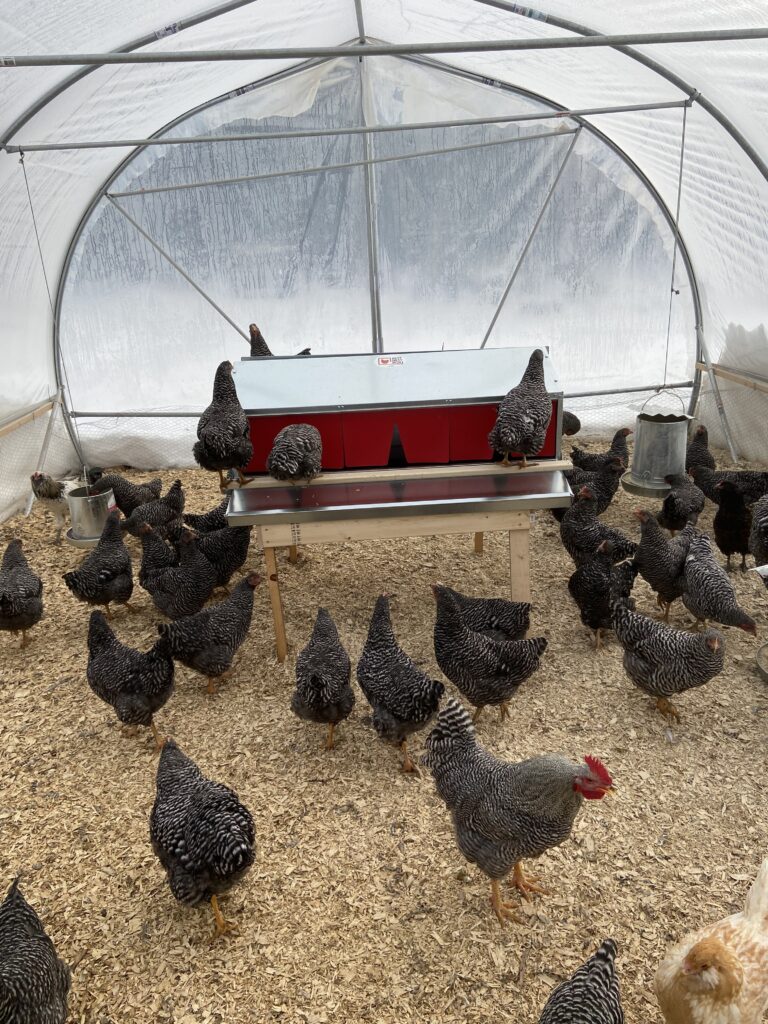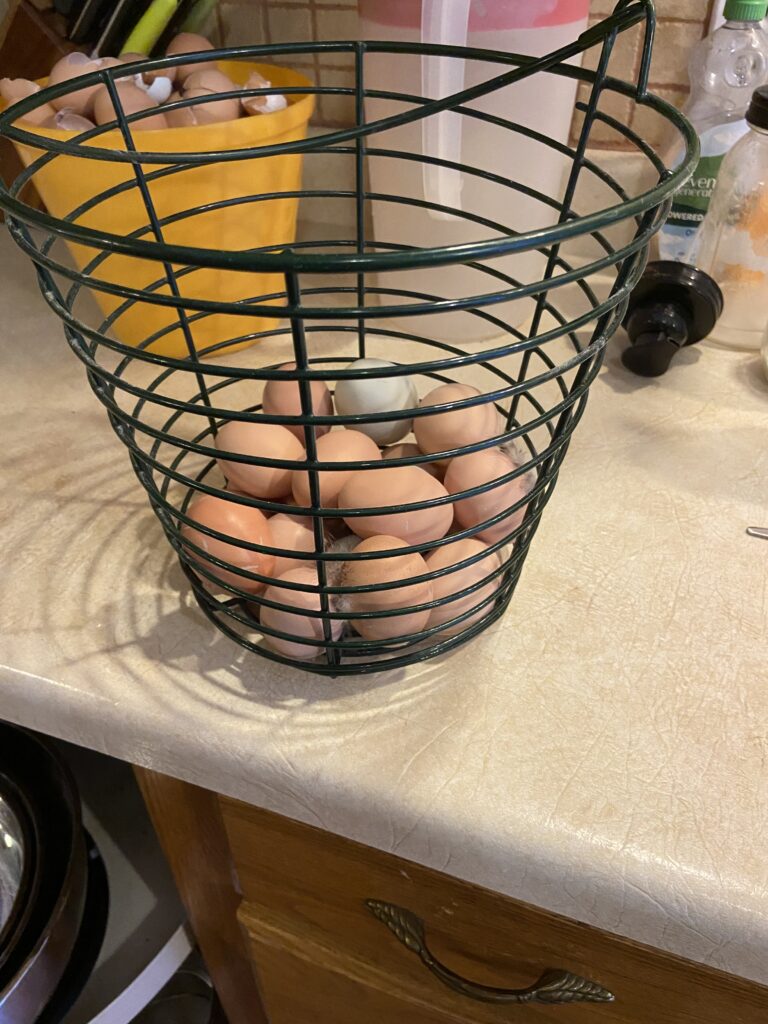 Directions
Fill the stock pot with an inch to two inches of water.
Bring to a boil.
Place eggs in a single layer in the steam pan or collinder.
Place steam pan or collindar into the stock pot and place lid on top.
Steam for 13-15 minutes depending on the size of the farm fresh eggs.
Remove steam pan or collindar from the stock pot and place in sink for a cold rinse.
Once eggs have cooled, mark and put in fridge to enjoy later or have one freshly cooked.
To peel eggs first knock gently on the counter or plate all the way around the egg so that it has a spiderweb of cracks.
Start the peel by picking away a small section of shell.
Complete the peel by pulling up the membrane the egg shell is attached to and removing the rest of the shell in a single piece.